Join us Thursday, February 24th!
Author and US Army Maj. Gen. Mari K. Eder will explore the topic of change and that space between what was and what will be through the stories of women who served in WWII. Their transition to civilian life serves as a framework for discussing modern-day transformation in the midst of a pandemic. What will transform and what will be left behind?
Sponsored by the Appalachian State University Military Affairs Committee, Student Veteran Services, and Department of Military Science and Leadership
More about The Girls Who Stepped Out of Line:
The Girls Who Stepped Out of Line are the heroes of the Greatest Generation that you hardly ever hear about. These women who did extraordinary things didn't expect thanks and shied away from medals and recognition. Despite their amazing accomplishments, they've gone mostly unheralded and unrewarded. No longer. These are the women of World War II who served, fought, struggled, and made things happen—in and out of uniform.
Liane B. Russell fled Austria with nothing and later became a renowned U.S. scientist whose research on the effects of radiation on embryos made a difference to thousands of lives. Gena Turgel was a prisoner who worked in the hospital at Bergen-Belsen and cared for the young Anne Frank, who was dying of typhus. Gena survived and went on to write a memoir and spent her life educating children about the Holocaust. Ida and Louise Cook were British sisters who repeatedly smuggled out jewelry and furs and served as sponsors for refugees, and they also established temporary housing for immigrant families in London.
Retired U.S. Army Major General Mari K. Eder wrote this book because she knew their stories needed to be told—and the sooner the better. For theirs is a legacy destined to embolden generations of women to come.
Praise for The Girls Who Stepped Out of Line:
"The stories of extraordinary courage, service, and sacrifice by the women she highlights in this book, and all others who served similarly yet have not had their stories told, should inspire all who read this."
—Gary Sinise, actor and humanitarian
"A tennis star who became a spy, a Polish immigrant who went to work for the OSS, a Jewish refugee who fought the Nazis as a partisan; these are some of the remarkable women whose incredible stories come to life in this engaging and important book. A must read for all who want to know more about women's history, the Second World War, and America in the twentieth century."
—Michael S. Neiberg, author of Potsdam: The End of World War II and the Remaking of Europe
"A fascinating page-turner about a mostly forgotten contingent of people – women who willingly stepped 'out of line' to contribute to the allied victory in WWII. It is a fresh set of gripping stories…moving and deeply inspirational."
—Admiral James Stavridis, Former USN Supreme Allied Commander at NATO
MARI K. EDER is a retired U.S. Army Major General, a renowned speaker and author, and a thought leader on strategic communication and leadership. General Eder is the former Commanding General of the U.S. Army Reserve Joint and Special Troops Support Command, former Deputy Chief of the Army Reserve and former Deputy Chief of Public Affairs for the U.S. Army. General Eder is the author of "Leading the Narrative: The Case for Strategic Communication," published by the Naval Institute Press.
February 24th 2022, 7pm. Plemmons Student Union Room 169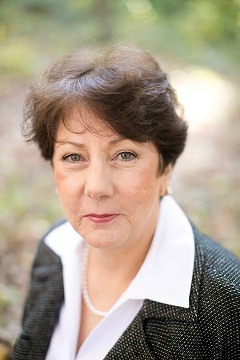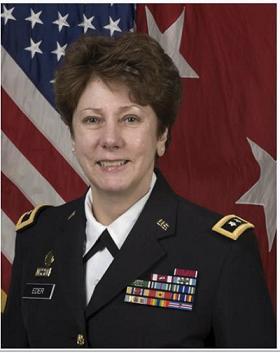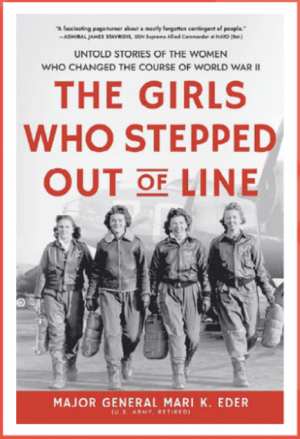 Tags: